Australian provider of off-grid solar power solutions, BLUETTI, has launched its latest product EP760 — a 7,600W home back-up power system with a flexible capacity of up to 19.8kWh for better energy management.
This new product promises to keep the entire house bright, even during unplanned power outages, minus the cost of high energy bills.
With a pure sine wave output of 7,600W, this system is capable of powering all household appliances, from refrigerators to power tools and even electric vehicles.
The EP760 was built to significantly reduce electricity bills, ensuring that it is a beneficial investment for homeowners — plus, it's compatible with various photovoltaic panels and even supports efficient solar energy storage at a maximum rate of 9,000W.
All stored solar power can be utilised at night or even as a reliable back-up during sudden blackouts.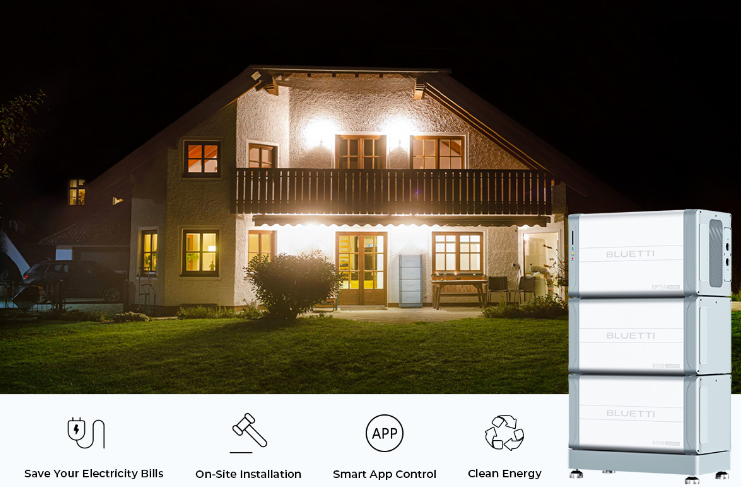 Since this system is certified for grid connection, any excess solar power can even be sold back to the grid for additional income.
Even without solar panels, the EP760 provides an intelligent peak load shifting feature that enables homeowners to charge the system when grid electricity is cheap and discharge it during peak hours — further reducing overall energy costs.
Featuring a modular design, this product is easy to transport, install and even allows homeowners to customise their energy storage capacity to meet their specific needs.
Pairing the EP760 with two to four B500 battery packs will equip users with the ability to create an energy storage system that ranges from 9,920Wh to a staggering maximum of 19,840Wh — which comes in handy during extended power cuts.
Pending CEC certification, the EP760 is designed to be safely installed and adapts to different environments.
It even features an IP65 rating for water and dust resistance, and operates at less than 50 decibels.
The EP760 is equipped with highly reliable lithium iron phosphate batteries, known for their durability and an impressive lifespan of 3,500 cycles, equivalent to a solid decade of use.